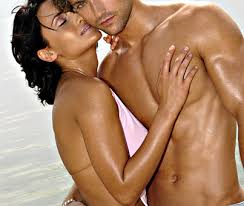 The term organic is really becoming overused these days, would you agree?  And while I personally think it is a good thing that the world is becoming more health conscious, I find it a bit misleading that companies are claiming to have or sell organic products when they aren't truly organic.  As an owner of an Airbrush Tanning business I find it annoying when I see people in our industry touting their organic solution while I know they are just using misleading marketing.
Let me explain some things.  First, products that don't have a USDA Organic Seal only have to be made of 70% organic ingredients.  The other 30% don't have to be natural at all.  That is a third of their ingredients.  I don't know about you but if I am paying organic prices I want 100% organic solution.  
Secondly, there is one main ingredient that all spray tan solutions have.  It's called dihydroxyacetone or DHA or as I like to call it "Sunshine in a bottle"! This is the ingredient that keeps you tan after you have taken a shower.  DHA is what makes tanning solution more than just a cosmetic bronzer.  It is also the one ingredient that can't be 100% organic.  
There are plenty of good solutions out there but you need to make sure that your tanning company is using them.   The products you don't want in your solution are:
Parabens
Mineral oils
Alcohol
Artificial perfumes 
Artificial preservatives
 I would strongly suggest talking with your spray tan professional and find out what is in the solution they are using on you.  Make sure that since the ingredients can't be all organic that they are a more natural alternative.  I use solution make of red wine powder and grape skin.  I mean, I love wine so much even my solutions are made out of it. 
 I find it extremely important for business owners to be honest with their customers.  And while good quality solutions with more natural ingredients aren't cheap they are worth it to your clients.  My clients love, know and trust the fact that I use the best solutions on the market.  So the next time you book a spray tan or an airbrush talk with them about their solution.  Don't let them charge you more just because they throw the word organic into their service.  #Knowbeforeyouglow  
Make sure to follow us on Social Media for more fun and informative posts 🙂
Facebook: Airbrush Tan by Shan
Instagram: @AirbrushTanbyShan
Twitter: @TanbyShan